Our History
EL MIRADOR HOTEL PRIOR TO 1948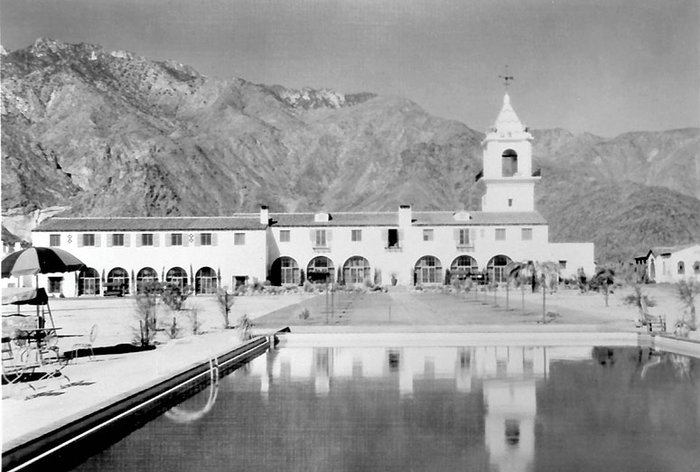 Prior to 1948, desert residents and visitors requiring hospitalization were transported to healthcare facilities in Indio, Loma Linda, Redlands, San Bernardino, and Riverside.
In 1942, when the United States entered World War II, the U.S. Army bought and converted the El Mirador Hotel in Palm Springs into the 1,600-bed Torney General Hospital for wounded soldiers. After the war ended in 1945, El Mirador saw several different owners until it reopened in 1952.
Desert Healthcare District was created in 1948 to serve residents within a 457-square-mile area of the Coachella Valley. The District included communities in the western end of the valley, with Cook Street as a cutoff. It now includes Palm Springs, Desert Hot Springs, Cathedral City, Thousand Palms, Rancho Mirage, Mountain Center, San Gorgonio, Palm Desert, Indian Wells, La Quinta, Indio, Coachella and other unincorporated communities (see District boundaries).
Once established, the Board then built and operated Desert Hospital, now known as Desert Regional Medical Center (DRMC). The new District Hospital was a single building with 33 beds located on 7.85 acres of land on the hotel grounds. It cost $500,000 ($450,000 for the building; $50,000 for the land).
Purchasing the entire property in 1972, Desert Hospital transformed the once-glamorous hotel site into a modern hospital.
1971-1995 
Major expansions included the CV's first and only neonatal intensive care unit, state-of-the-art emergency/trauma and radiology centers, and the El Mirador Medical Plaza housing outpatient surgery center and the Comprehensive Cancer Center. In 1986, the District Board leased hospital operations to an established medical facility provider and for the next decade, District revenues ran the hospital. Coachella Valley's only designated trauma center was added in 1993 and serves more than 8,000 square miles of Southeastern California.
In 1997, the Board voted to lease the hospital to Tenet Systems for 30 years. This prepaid lease positioned the District to meet outstanding debt obligations and enabled the hospital to become part of a nationwide healthcare company. Today, Tenet runs the hospital while the District retains ownership of the lease as well other assets including Las Palmas Medical Plaza.
The 387-bed acute-care hospital provides District residents with high quality, advanced healthcare services.
The Coachella Valley's only designated trauma center 
The Institute of Clinical Orthopedics and Neurosciences 
Joslin Diabetes Center 
El Mirador Imaging Center 
The Joint Commission's Gold Seal of Approval, its highest level of certification, for their Advanced Primary Stroke Center and Advanced Congestive Heart Failure program 
Comprehensive Cancer Center 
Bariatric Specialists 
Inpatient and Outpatient Rehabilitation 
Through a system implemented in 1998, much of the impact for District residents today results from programs and grants approved by the Board. Nearly $4 million per year is provided for projects large and small improving the health of District residents. The District continues its commitment to the health of its residents by leading the community's collective efforts to address:
Healthcare access 
Local healthcare workforce shortage 
Health disparities 
Socioeconomic determinants of health 
Public health issues
Since 1999, more than $70 million has been allocated through a best-practices, grant administration department. District revenues from property tax, a medical building asset, and an investment portfolio support these efforts.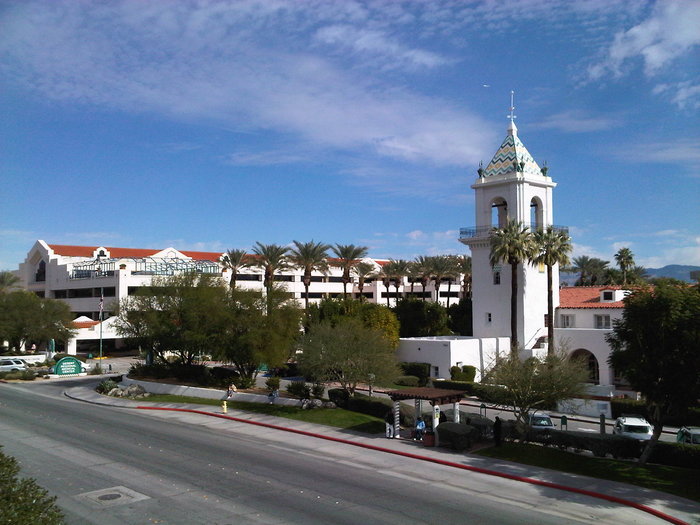 2017 Strategic Goals
GOAL #1: New Providers, Facilities and Services. Provide facility, provider and service initiatives that enhance delivery system capacity and promote stable, high-quality health services that respond to community needs.
GOAL #2: One Coachella Valley
Strengthen community health outcomes by implementing a District expansion that enhances and broadens community funding, considers the health needs of all residents, and effectively engages residents in the entire Coachella Valley.
GOAL #3: Community Health and Wellness
Demonstrably improve community health in the Coachella Valley leveraging District/Foundation investments and activities.
2018 
On Election Day, November 6, Coachella Valley voters overwhelmingly approved extending the District boundaries east of Cook Street. More than doubling the coverage area, the expansion enlarged the District to include La Quinta, Indio, Coachella, the rest of Palm Desert and Indian Wells, Bermuda Dunes, Thermal, Mecca, North Shore and other unincorporated communities.
2019
In January 2019, two residents from the newly annexed area were appointed to serve on the Desert Healthcare District and Foundation Board of Directors. Karen Borja of Indio was sworn in to serve until 2022, and Leticia De Lara, also of Indio, was sworn in to serve until 2020.