Fact Sheet: Desert Healthcare District Hospital Seismic Retrofit/Rebuild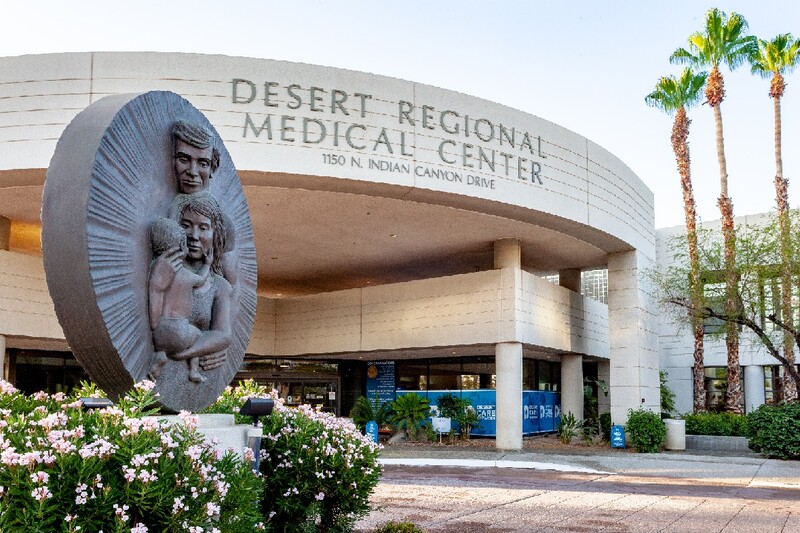 July 2, 2022 - District Staff
FACT SHEET: DESERT REGIONAL MEDICAL CENTER HOSPITAL SEISMIC RETROFIT/REBUILD
On September 21, 1994, California Senate Bill 1953 was signed into law, mandating that all hospitals rebuild or retrofit to withstand and remain fully functional in the event of a major earthquake. The law was enacted following the Northridge Earthquake of January 1994. It set a deadline of 2030 for the state's hospitals to seismically retrofit or rebuild.  
These seismic retrofitting projects can cost in the hundreds of millions of dollars. We estimate the cost to retrofit Desert Regional Medical Center at $120 million to $180 million, according to the Desert Healthcare District and Foundation.
District hospitals like Desert Regional Medical Center, which is owned by the Desert Healthcare District and Foundation, must rely on our community members to pass bonds or taxes to fund.
California has a $97.5 billion dollar budget surplus, and Assemblymember Eduardo Garcia has made a budget request of $1 billion of the state surplus to be distributed among 32 public hospitals required to comply with the retrofitting law.
The Legislature, which passed a $300 billion budget in June, typically has a window of opportunity until August to finesse and revise the budget.

ABOUT THE DESERT HEALTHCARE DISTRICT & DESERT REGIONAL MEDICAL CENTER
The hospital facility, Desert Regional Medical Center (DRMC), is owned by the Desert Healthcare District on behalf of current District residents — encompassing all Coachella Valley cities and unincorporated communities.
In 1997, the Board of Directors voted to lease DRMC to Tenet Healthcare Corporation for 30 years. The prepaid lease positioned the District to meet outstanding debt obligations. Today, the District continues to provide key oversight of this community-owned, thriving hospital campus.
Tenet operates the hospital while the District retains ownership of the buildings and lease for the benefit of the residents of the District. The robust lease compliance process that the District has put in place with Tenet assures transparency on issues such as quality and safety.
Of the 15 buildings on the DRMC campus that require retrofitting, only 3 require structural work. The remaining buildings need nonstructural updating.
As the hospital lessee, Desert Regional Medical Center/Tenet Health has met every seismic retrofitting milestone since the state regulations were enacted and will continue to work with the Desert Healthcare District to ensure the property is in full compliance with the law. The next milestone will be the completion of a full non-structural engineering evaluation to be reviewed and approved by HCAI by 2024.
The Desert Healthcare District is engaged in conversation with DRMC/Tenet Health and meets weekly with healthcare consultants to identify and implement solutions for retrofitting the hospital facilities. As property owner, the District Board is fully committed and confident that DRMC will achieve full compliance by 2030.
Read the 2019 DRMC ENGINEERING REPORT.